La Liga have rejected the payment for Neymar as lawyers of the star seek to trigger his release clause of £198 million.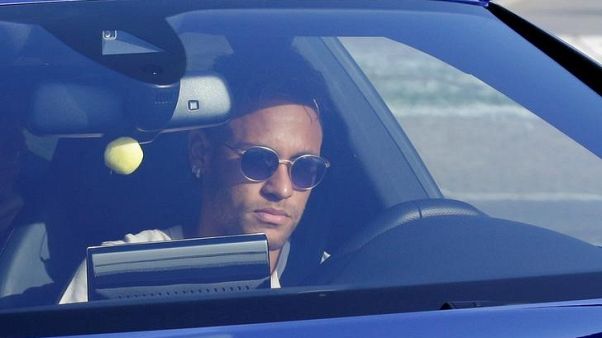 The 25-year old is expected to move to Paris St-Germain in a record shattering move this summer. The player has informed the club of his decision to exit and even his teammates. However, La Liga have refused to sanction the deal, claiming PSG are violating Financial Fair Play rules.
Spanish sources earlier claimed that Barcelona would report the incident to UEFA but nothing so far. In Spain, players need to buy themselves from their contract with clubs which is what Neymar's reps have done.
Players would deposit the buyout clause with La Liga so he/she could be release from his/her contractual obligations. It is the league that then releases the money to the club involved.
"We can confirm that the lawyers of the player have come to La Liga to deposit the clause and that it has been rejected," La Liga claimed.
The FFF rules means PSG would be spending way more what they earned. The limit is +30million euros but PSG would be spending 100+million euros. Media outlets claim the La Liga chief Javier Tebas said the state-backed (Qatar) club was engaging in 'financial doping' which would have far reaching consequences for the game.
Neymar has been linked with a move away from Barcelona since last year. The player agreed to a five-year deal last October to calm the links. The Speculation resumed few months back that Neymar was tired of playing second fiddle at the Nou Camp and that he wanted to win the Ballon d'Or. Barcelona and the La Liga chiefs denied the fast-spreading rumours until the player asked to leave. Barcelona gave him permission but the La Liga has refused to accept the money to buy out his contract.