Manchester United manager Jose Mourinho hinted that the club would be busy in the transfer market in the winter window. The Portuguese boss believes that the club must spend money if they want to rejoin the elites on the continent.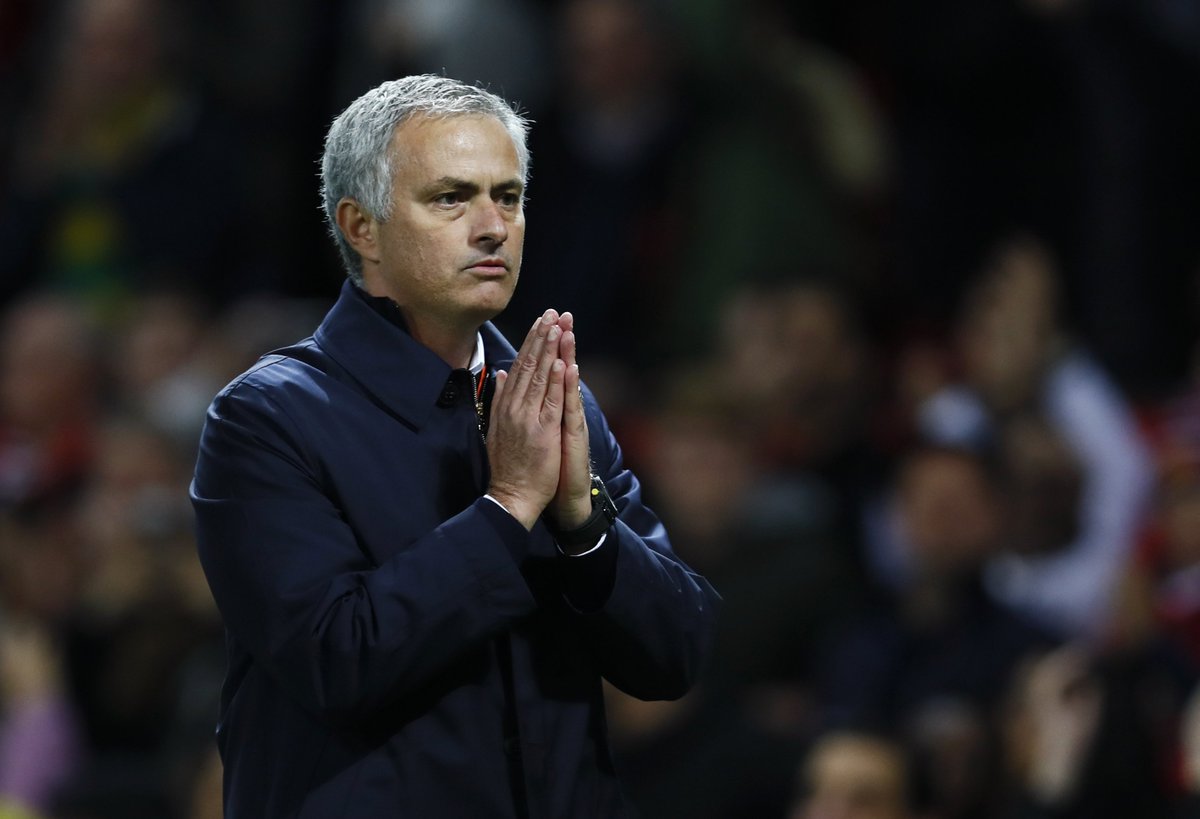 Juventus defeated United to win their third straight game in Champions League Group H. A Paulo Dybala first half goal was enough to seal victory for the UCL title hopefuls. Cristiano Ronaldo, who made a return to Old Trafford, had his strong effort saved by David de Gea. United did put up a decent performance, and Paul Pogba could have scored the equalizer if his effort hadn't hit the goal post, but the team were still outclassed all over the pitch.
Whilst United actually started the game as slight favourites, many of the UK betting sites thought that Juventus might have the upper hand – especially because United's form going into the match was pretty poor.
Speaking after the match, Mourinho said that, even with seven straight Serie A titles and two Champions League finals in the last three years, Juventus went ahead to add Gonzalo Higuain, Dybala, Mario Mandzukic, and even Cristiano Ronaldo despite having Giorgio Chiellini, Andrea Barzagli, Daniele Rugani and others – it just puts them in a different league to United. The manager said it showed the club wanted more. He feels Juventus are targeting not just the Champions League but the treble.
Mourinho feels Juventus are close to replicating what he did with Inter Milan in 2010, when he led the team of underperformers to the Champions League title, the Italian League Cup and the Serie A title. The two-time Chelsea manager feels United are not on the level of other European elites, and won't be back until they spend as much – Juventus, Barcelona, Real Madrid and Manchester City are spending so much to match their ambitions and United should follow suit.
He said while he is working hard to improve the players and as the players garner the needed experience at the highest level, "quality is quality" as he praised Chiellini and Leonardo Bonucci for such impressive performances.
The coach hinted that the club would reinforce in January in order to finish the season on a high. In the past two seasons, there has been progress (certainly compared to the days of Moyes and Van Gaal) and more progress for the team despite all the stumbling block and bad press.
They won the EFL Cup in Mourinho's first year and winning the Europa League sent them to the Champions League. Last season though they underperformed in the Champions League, they finished in second place in the Premier League.
Mourinho is pushing the board for support to get the players he wants to reach key milestones for this term, with Ivan Rakitic amongst the players targeted by the club for a January transfer.