Earlier in the season, Luis Enrique announced that he will step down as the head coach of Barcelona when the end of the season arrives and this has sparked rumors to spread around in relation to who is going to step up and become next manager of Barcelona, one of the candidates that was being heavily linked with the coaching position in Camp Nou was EusebioSacritan.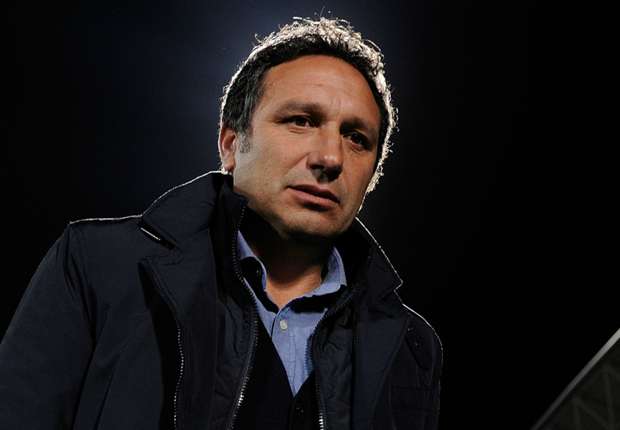 Eusebio Sacristan is a former player of Barcelona; he helped the Spanish club in lifting 4 La Liga trophies as well as more pieces of silverware during his time spent as a player back in the 1990's.
A few years later on and Eusebio went on to become the assistant coach of Barcelona as well as the head coach of the youth academy of Barcelona. Eusebio is currently the head coach of Real Sociedad and even though he has the chance of making a return to Camp Nou, the 52 year old Spanish tactician recently said that he has no intentions of leaving Real Sociedad.
"I don't want to waste even a second on that. Really. It's clear for me. It's flattering for me, but it's not fulfilling for me. What fulfills me is to have a great season with Real.Not right now. My goal as a coach is the same as when I was a player: to have a long career.
"I don't know where the future will take me, nor what motivations I will have. Everything I'm looking for I have right now with Real, and I want to keep that going for as long as possible. I can assure you I would say no. I'm telling you now, and I'll tell you again when they call me. People don't seem to believe me. I say it with 100 per cent conviction."
From the looks of it, Barcelona will have to search for another candidate that can follow the legacy of Luis Enrique – Palmerbet currently have Ernesto Valverde as their favourite to land the role – and by the looks of it they will have to remove Eusebio Sacristan from their shortlist of managers as he is focussed on Real Sociedad.
With the Barcelona job representing the pinnacle of many players' and managers' careers there will not be a shortage of people willing to put themselves up for the role.