Quique Setien is unsure of Spanish Football Federation's decision on resuming La Liga by the end of May. With the fear of Covid 19 still in the air, he assumes it is not a good decision. Football activity in Spain was suspended from March in order to contain the spread and Spain is one of the worst affected countries by the virus with 19000 deaths. The state has decided to loosen up the lockdown rules and La Liga president Javier Tebas announced that they can restart the league soon.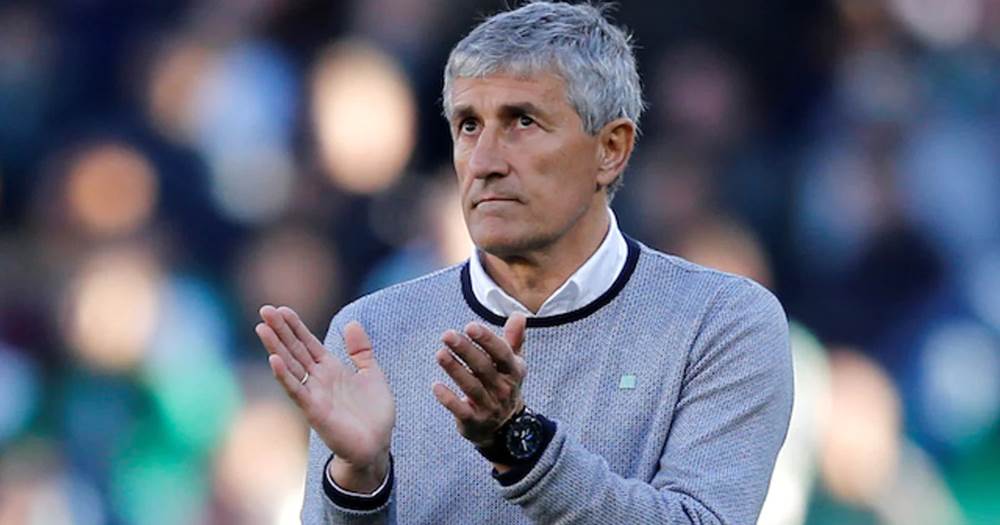 As per the reports, it is clear that precautionary measures will be taken. The players and staff will be quarantined in the hotel and frequent check-ups will be done before the matches.
Setien is unhappy with Tebas's decision on the league. He can understand the eagerness of everyone to play and enjoy it like in the past. But one cannot take decision hastily before the health authorities have fully sanctioned that the virus is gone. He talked about the protocol where he found that most of the schemes cannot be followed as expressed in the paper. And he finds it more illogical to carry out in the practical world.
RFEF officials had a meet up on Thursday in developing another plan if the season cannot be resumed. If the season is cancelled, Barcelona, Real Madrid, Seville, and Real Sociedad, the top four of the table, will be given direct entry to Champions League. Barca is currently leading the table with two points ahead of Real Madrid and Setien doesn't want his club to have the title if the season is called off.
He said: "The situation is what it is, I don't know if this means it is OK to give to us the Liga title, I won't feel like a champion even having a larger lead than when I arrived, when we were equal with Real Madrid." He prefers to focus on the people suffering due to the virus and also urges the officials to find a solution to this problem.