Spanish La Liga Barcelonafailed to win a pre-season game for the first time this summer after they were pegged back twice in a 2-2 draw with Italian Serie A side Juventus. Barcelona had a perfect pre-season record before the game against the Italians, but they could not continue the record after it ended in a score draw.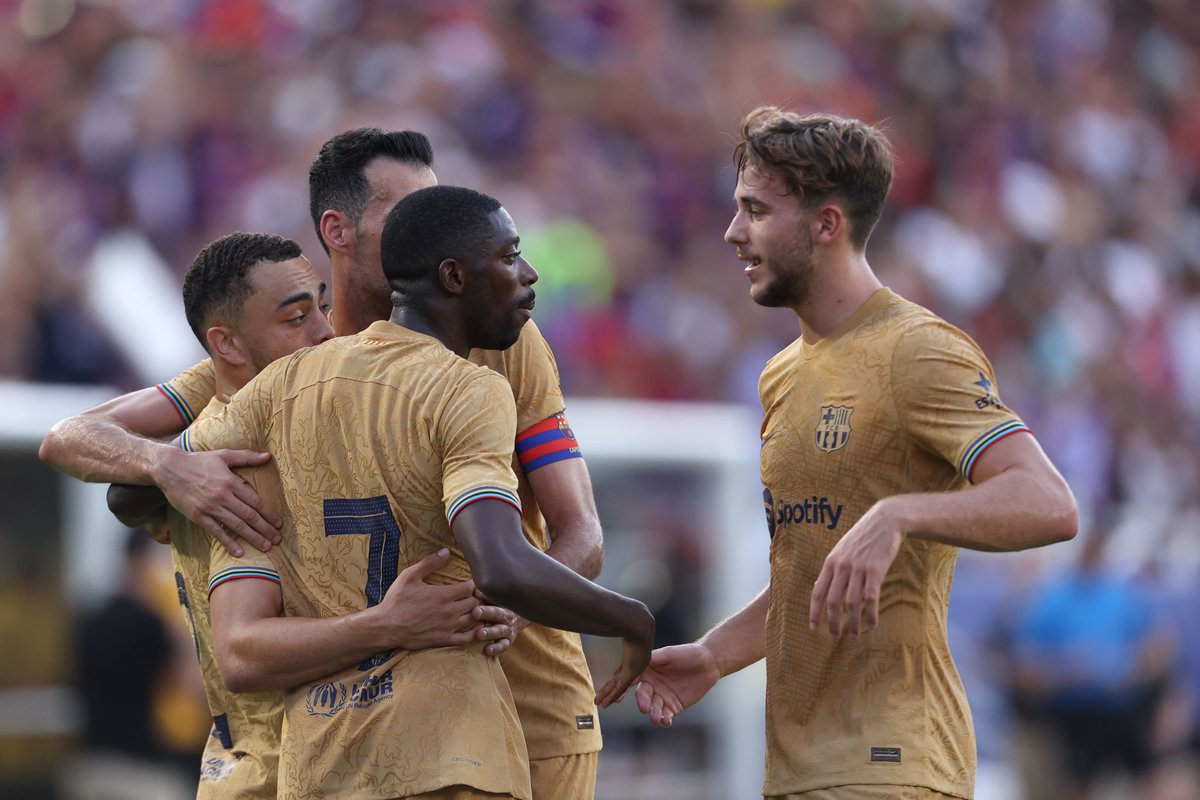 Frenchman Ousmane Dembele has been in good form during pre-season and he was responsible for the first goal of the game in the colours of Barcelona. The ex-Borussia Dortmund star scored a stunning goal on 34 minutes for the openeroff the assist from American international SerginoDestbefore it was cancelledout by Italian striker Moise Kean five minutes later.Almost immediately, Barcelona regained the lead with the outstanding Dembele having received a pass from Club skipper Sergio Busquets. Around a minute separated the Juventus equaliser and the second Barcelona goal from Dembele. The second Dembele goal gave Barcelona a 2-1 advantage at the end of the first 45 minutes.
Italy national team player Kean scored six minutes into the second half off the assist from compatriot Manuel Locatelli to secure a draw for Juventus from the Barcelona game.
Barcelona have scored a lot of goals in just three pre-season games with the majority of their nine goals coming in the first game with home team Inter Miami from the Major League Soccer (MLS) the Americans were convincingly beaten 6-0 by the five-time European champions. Retired Gabonese international Pierre-EmerickAubameyang, new signing Raphinha and Spanish teenage attacker AnsuFati were on target in the first half before the goals from the trio of Spanish international midfielder Gavi, Dutchman Memphis Depay and the aforementioned Dembele wrapped up the game for the Catalans.
Raphinha scored for Barcelona in the first half against arch rivals Real Madrid in a 1-0 win for their second game on tour. The Juventus clash was the third game for manager Xavi Hernandez and his Barcelona players.